Crocheting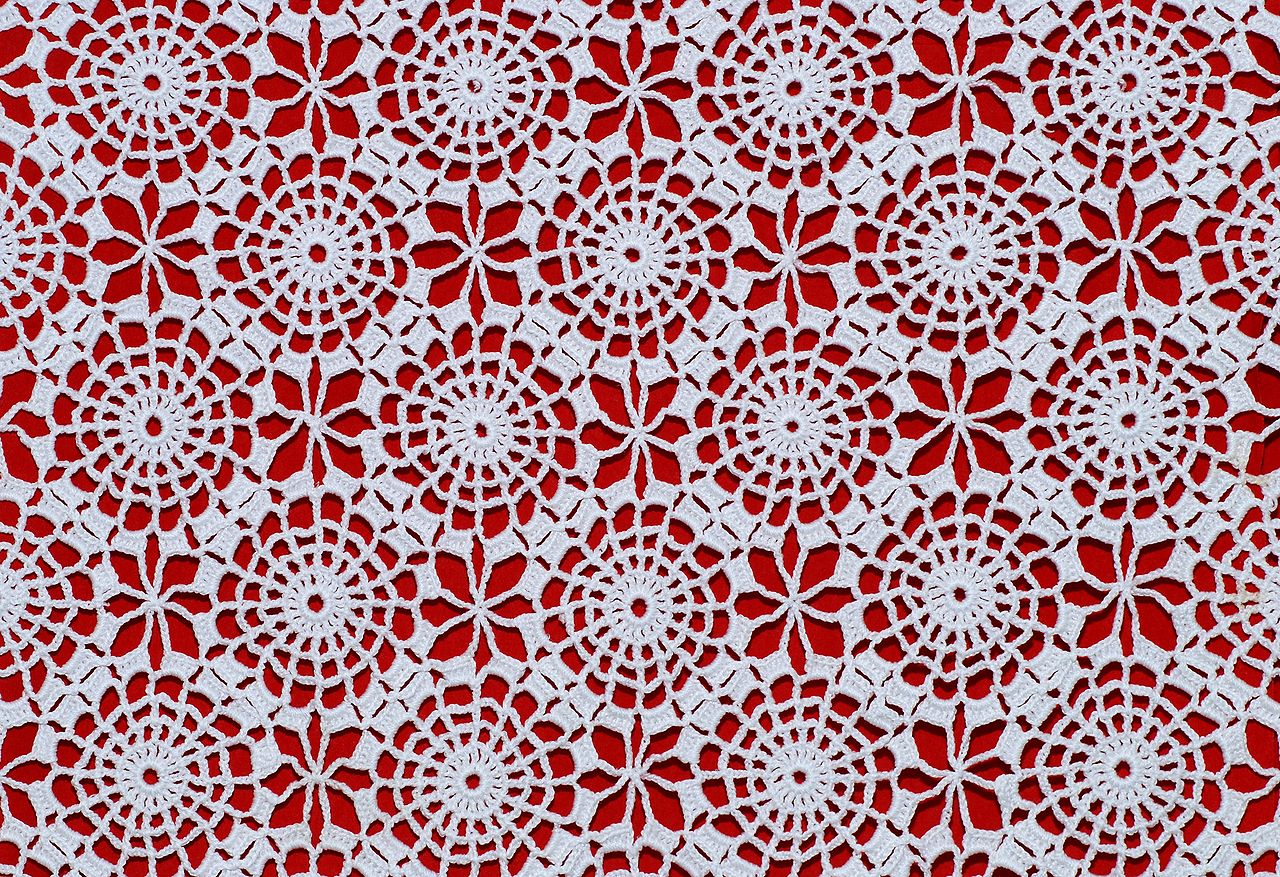 The process of crocheting involves creating fabric by interlocking loops of yarn, thread, or stands of other materials through the use of a crochet hook, similar to knitting. The name is apparently derived from the French term for 'small hook'. Modern hooks are typically manufactured from plastic for cheapness and metal for more expensive hooks. Traditionally hooks would have been made from wood, and it is still possible to buy handcrafted wooden crochet hooks from artisanal creators, although these are more expensive.
Crocheting and knitting are
very similar to one another, with the most obvious difference being that knitting only uses needles, with crocheting using hooks. The other difference in technique is that in crocheting, each stitch is completed before the next one starts, whereas knitting keeps several stitches open at a time, although there are forms of crocheting, such as Tunisian crochet and broomstick lace, which do keep multiple stitches open at one time.
The earliest substantial evidence for the beginnings of crocheting can only be traced back to the 19th century, with different techniques, such as nalebinding, being used before crocheting, which employed a different procedure for looping yarn.