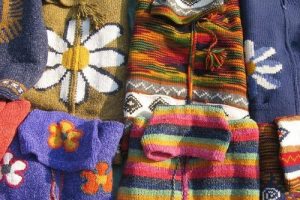 Knitted home items for a royal makeover
Wool is one of the traditional materials that people have been using for ages. Due to modern demand, a short supply of yarn, and an increase in alternative materials, it has been partly abandoned. This does take away its authenticity, beauty, comfort, and many other good traits.
If you are looking to improve your home or have a partial home-makeover, knitting can be of great help.
Below are some ideas you can implement to give your home a royal feel.
Tablecloths and sofa accessories
If you want to give your couch or sofa a vintage look, a knitted covering can work. You are looking at the possibility of playing with colors, designs, and using color contrasts. This will give your home a fresh, and a royal feel.
Knitted home beddings
knitted items Items such as bed and duvet covers can help create a luxurious feeling. Additionally, you may seek inspiration from RoyalDesign, to knit kids-blankets to further accessorize the home look.
Also, If you spend long hours watching movies or chatting with family members, hand-knitted loose covers can work magic for you.
Put your creativity cap on
To totally improve your home, look at creative ways of how knitting can help enhance the feel of it. Some of the items that might interest you include:
Baby caps, shawls, and scarves- Beautifully knitted items such as baby caps, scarves, or gloves can help accessorize your home and create a fresh theme.
Socks and bags- You can knit beautiful items such as warm ankle-length socks, or small bags. This will help improve a warm feel at home.
To achieve these knitting designs, you can buy ready-made patterns. Use DIY videos to help you achieve your knitting goals.